News
The Lunar Vocal Remix feat. JANIE is finally here!
by Mia Herlinger on Jan 27, 2023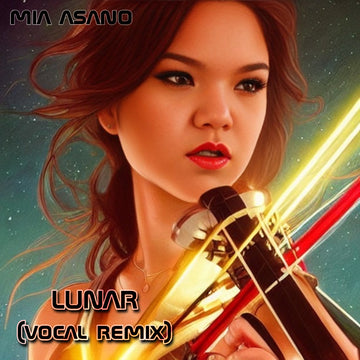 One year ago we held a remix competition for my original song Lunar. There were a TON of incredible submissions, but JANIE and QUIERO created an entirely new song from my track and I was blown away! Together we re wrote the lyrics and the Lunar remix was born! I'm so excited to share this song with you, and it's very special because it's my first release that has vocals. I hope you enjoy the Lunar Remix as much as we do!
Listen to the Lunar Remix now! https://open.spotify.com/track/5ywALnvssfb7MMDYzJHhHa?si=5ec619e0b26e4fbf
Thank you to everyone who was a part of this project!
Production/Music/Remix by QUIERO: https://www.instagram.com/its_quiero/ Vocals/Lyrics/Music by JANIE: https://www.instagram.com/janie.b/ Violin/Music/Lyrics/Lyric graphics: Me!
AI Cover art/Music Video creation: Russell Klimas: https://www.instagram.com/lightnlense/