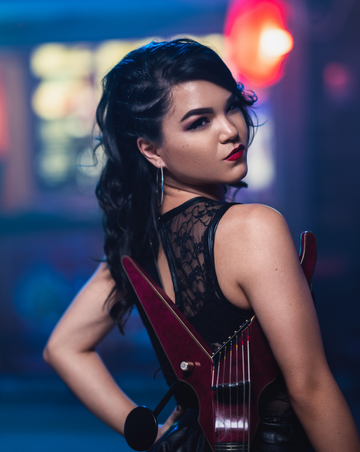 About Mia Asano
Mia Asano is an electric violinist from Denver, Colorado. Classically trained from the age of five, she developed a love for alternative styles of music early on and plays a variety of music styles including rock, pop, metal, electronic and celtic music on a seven string electric violin. Gaining recognition in the Colorado fashion industry at the age of fifteen, Asano began performing and modeling at a variety of events around Denver on her electric violin. She went on to attend the Berklee College of Music as a dual major in violin Performance and Professional Music (with concentrations in business and songwriting,) graduating in August of 2022.
During her junior year of college, she began posting short videos on TikTok and Instagram to practice her recording/mixing and video editing skills. One of the early videos went viral, gaining over 10 million collective views in less than a week on multiple social media platforms. Since then, Asano has had global success with other covers and has translated that to her live shows, collaborating with artists and friends such as Two Steps From Hell, Dragonforce, Tina Guo, Kiki Wong, MALINDA, Grace Kelly, Leo P, Avi Kaplan, the Red Hot Chilli Pipers, and going on a sold out duo headliner tour with viral bagpiper Ally the Piper in April 2023.
Previous Work
Asano has shared the stage with notable performers such as Dragonforce, Lindsey Stirling, and as a solo artist - selling out her two debut Boston shows in August 2022 and co headlining a sold out tour with Ally the Piper in April 2023. She most recently toured as the featured violinist with Two Steps From Hell on their 2023 European Arena Tour.
In the summer of 2020 she won the category for best Violin performance in the Trans-Siberian Orchestra's play-along contest. She has performed at Carnegie Hall, Alice Tully Hall, on Colorado Public Radio as well as at Boston venues including the Worcester Palladium, Big Night Live, the House of Blues and Royale, and the First Bank Center and Ellie Caulkins Opera House in Denver.
She has also performed internationally in Vienna, Austria and in Valencia, Spain.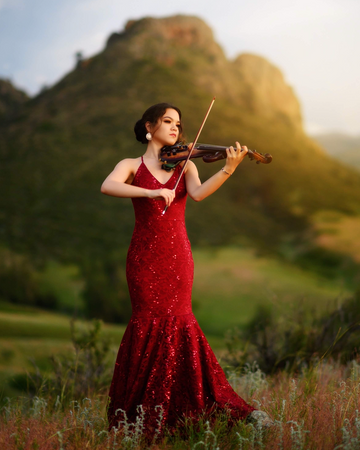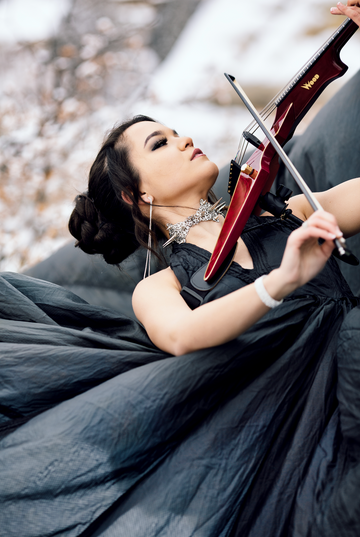 Current Projects
Though she has a love for classical music, Mia's true joy comes from playing her electric violin. Her biggest inspirations over the years have been violinists in all genres of music and she believes wholeheartedly in breaking boundaries and sharing every aspect of what the violin is capable of, as well as helping people and spreading positivity through music.
Currently she pursues several personal musical projects while having just graduated college in Boston, including a duo project with tiktok bagpiper Ally the Piper, a 4 way collaboration with Tina Guo Kiki Wong and Grace Kelly called RAMENSTEIN, and her solo project the 'Mia Asano' band, while also putting out daily content on her social media platforms and releasing original music on Youtube and Spotify. She recently toured Europe as the featured violinist for Two Steps From Hell on their 2023 arena tour.
Social Media Stats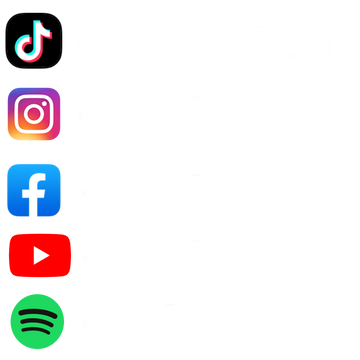 Social media
Mia's social media numbers have grown rapidly since she began posting in December 2020. She now has over 3.2 million followers across platforms, with tens of millions of collective video views on each site.
Follow and subscribe!
Watch her most viral tiktoks!
Press and Article features
Click the title to read each article!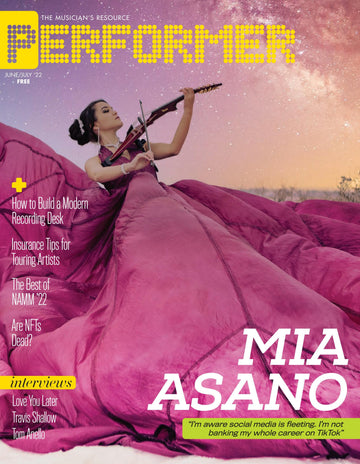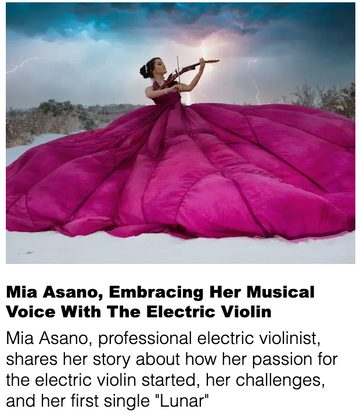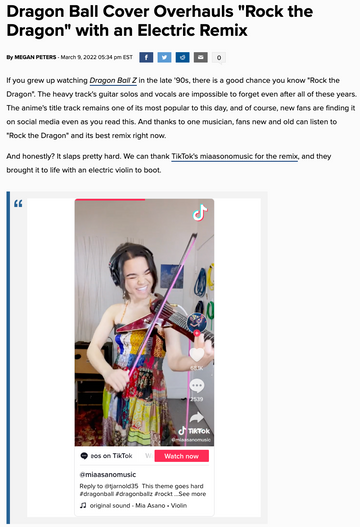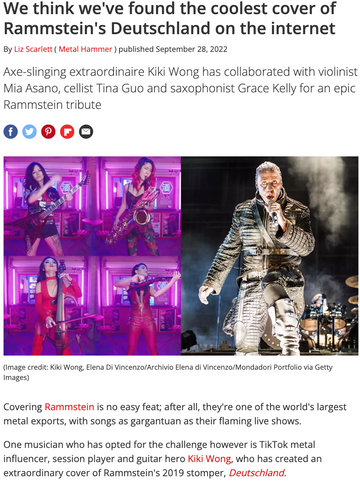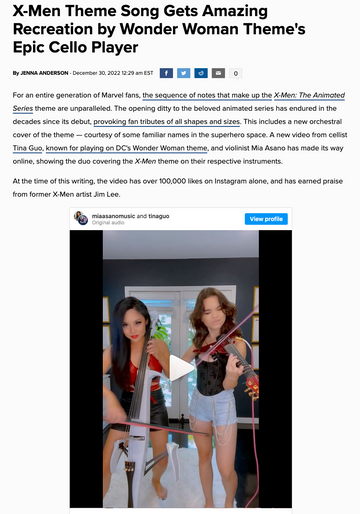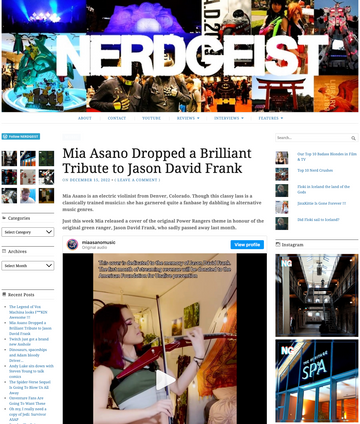 The power of collaboration!
Here are some of Mia's top collaborations over the last year!
Mia Asano, Tina Guo, Kiki Wong and Grace Kelly
This epic collab came together in September of 2022 with the four musicians forming to create the supergroup dubbeed Ramenstein (a humorous take on German industrial metal group Rammstein) The girls covered Rammstein's Deutschland, Metallica's Master of Puppets (gaining recognition from Metallica themselves) and have a Blackpink music video coming out later in 2023!
MALINDA and Ally the Piper
This collaboration came together while Mia and Ally were guests on tour with folk singer and social media star MALINDA in April 2022. While collaborating together frequenetly on an individual basis, the three musicians decided to come together and play Tangled's Kingdom Dance, garnering millions of views on social media.
DragonForce
After her viral cover of Through the Fire and Flames caught the eye of DragonForce guitarist and frontman Herman Li, Mia was invited to perform with the band at their Massachusetts show at the Worcester Palladium in April 2022. Initially partaking in their "Farming Simulator" segment, Asano was unexpectedly asked to accompany the band during their encore number of the legendary song Through the Fire and Flames
Music video collaborations