News
Mia Asano performing at Fayetteville Comic Con this April!
by Mia Herlinger on Feb 10, 2023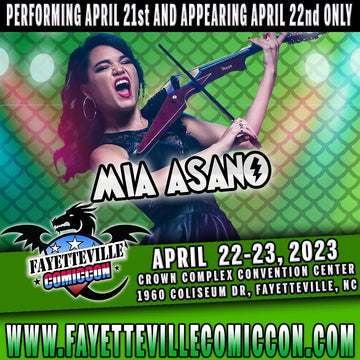 I'm thrilled to announce that I'll be performing at the Fayetteville Comic Con this April! Catch my solo set on April 21st and meet and greet on April 22nd. This event means a lot to me. They are working with the AFSP (American Foundation for Suicide Prevention) which many of you helped donate to by streaming my Power Rangers cover last month. My performance will be a tribute to Jason David Frank and I'll be dedicating the Rangers theme to him on stage. Thank you Fayetteville Comic Con for having me, I can't wait to see you all there! VIP tickets are available in the "Live Shows" tab on my website, and GA tickets are available March 1st.
-Mia