News
April tour with Ally the Piper!
by Mia Herlinger on Feb 10, 2023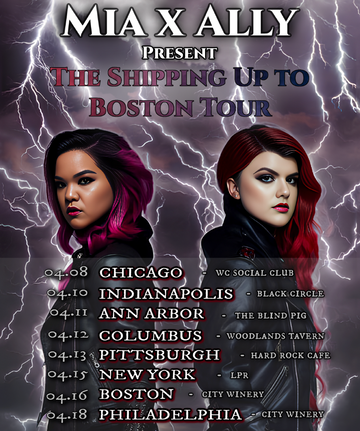 Get ready for an electrifying experience as virtuosic electric violinist Mia Asano, and the internet's most famous bagpiper Ally the Piper hit the road for their highly-anticipated tour! These viral sensations have been captivating audiences online for over two years and now they're bringing their unique and energetic sound to the stage. Expect a fusion of rock and metal with celtic undertones as Mia and Ally showcase their solo talents and the highly-anticipated duo performances that fans have been clamoring for. Don't miss your chance to see them collaborate live this April.
Ticket's available under "Live Shows" at www.miaasano.com