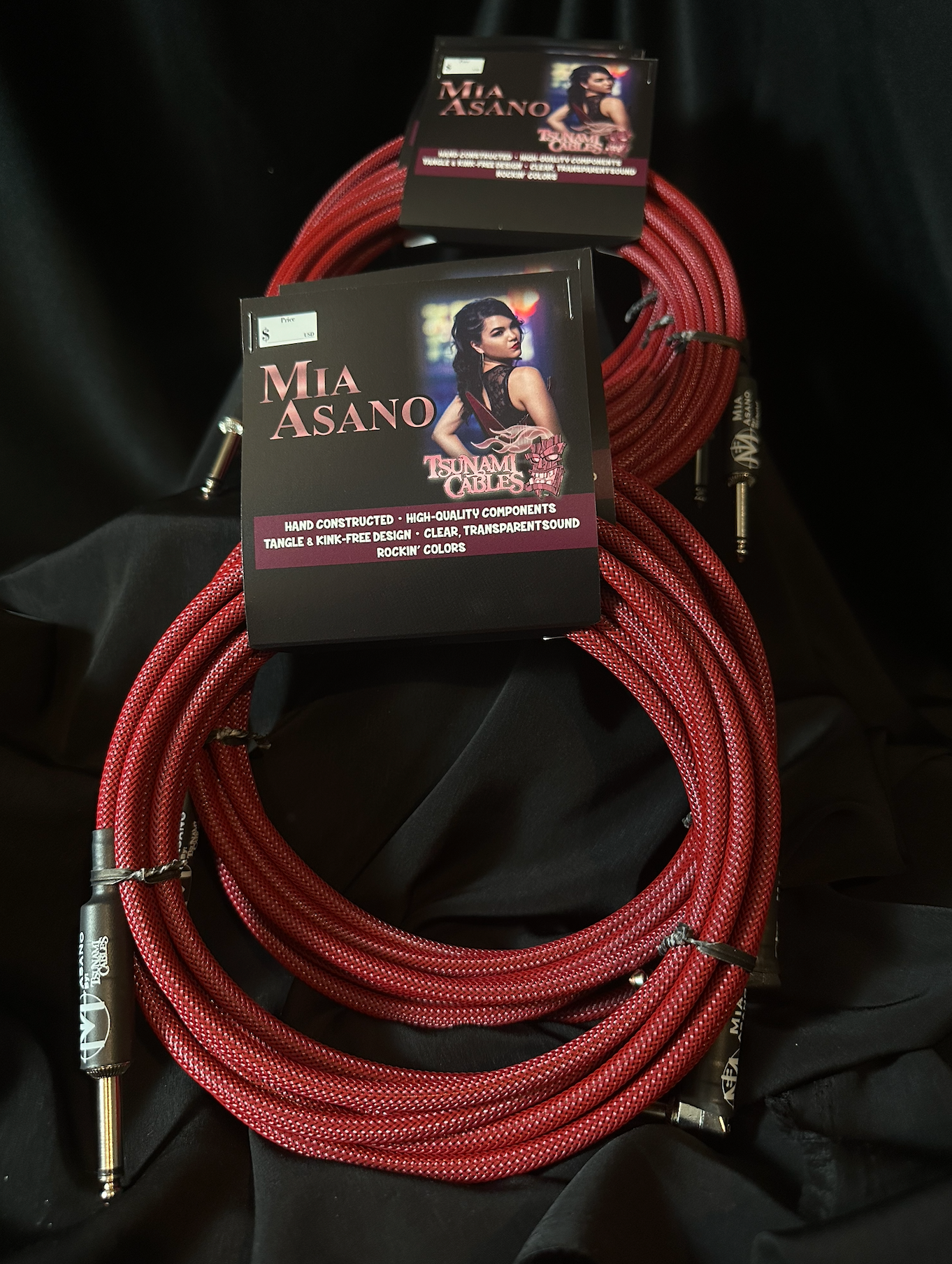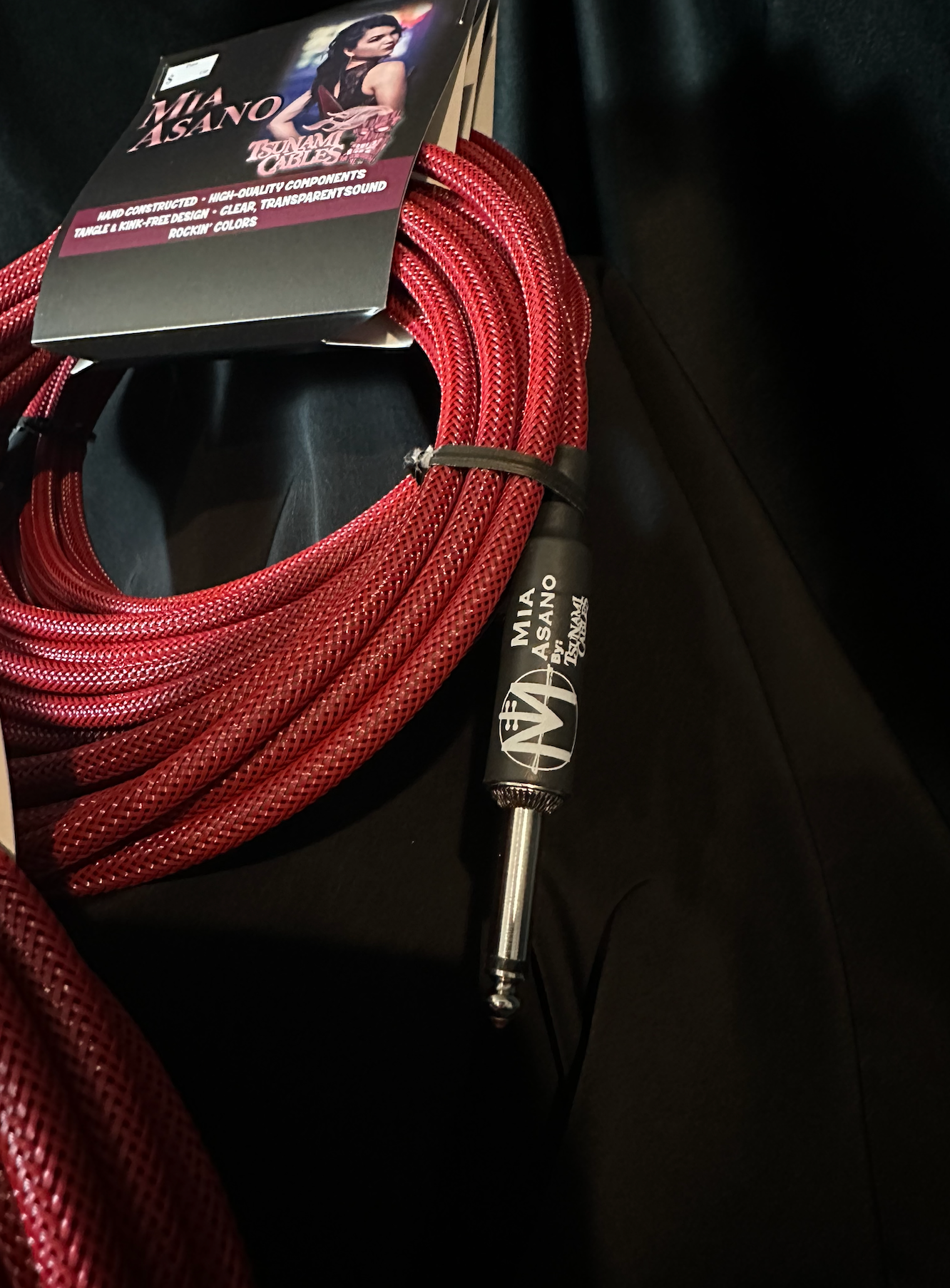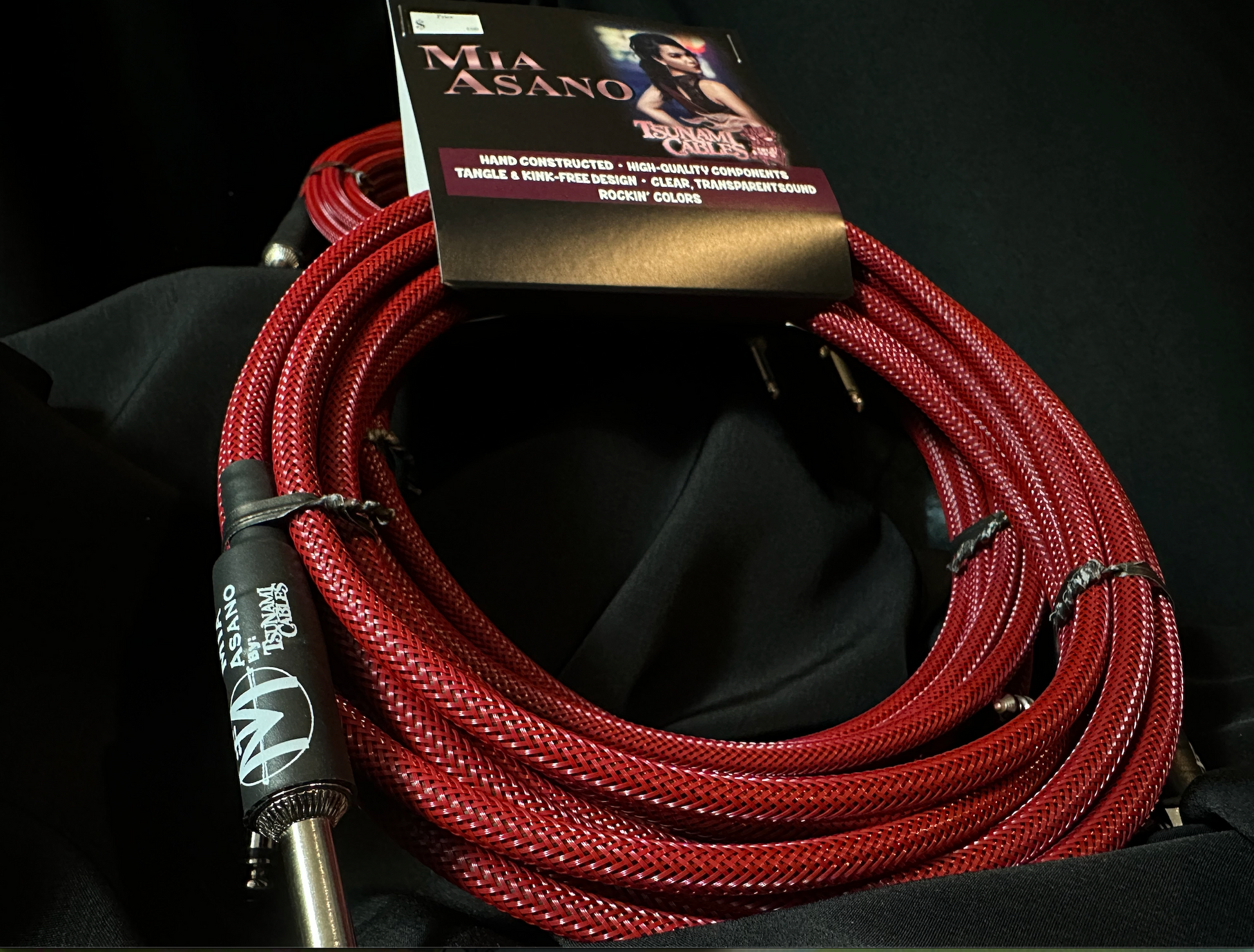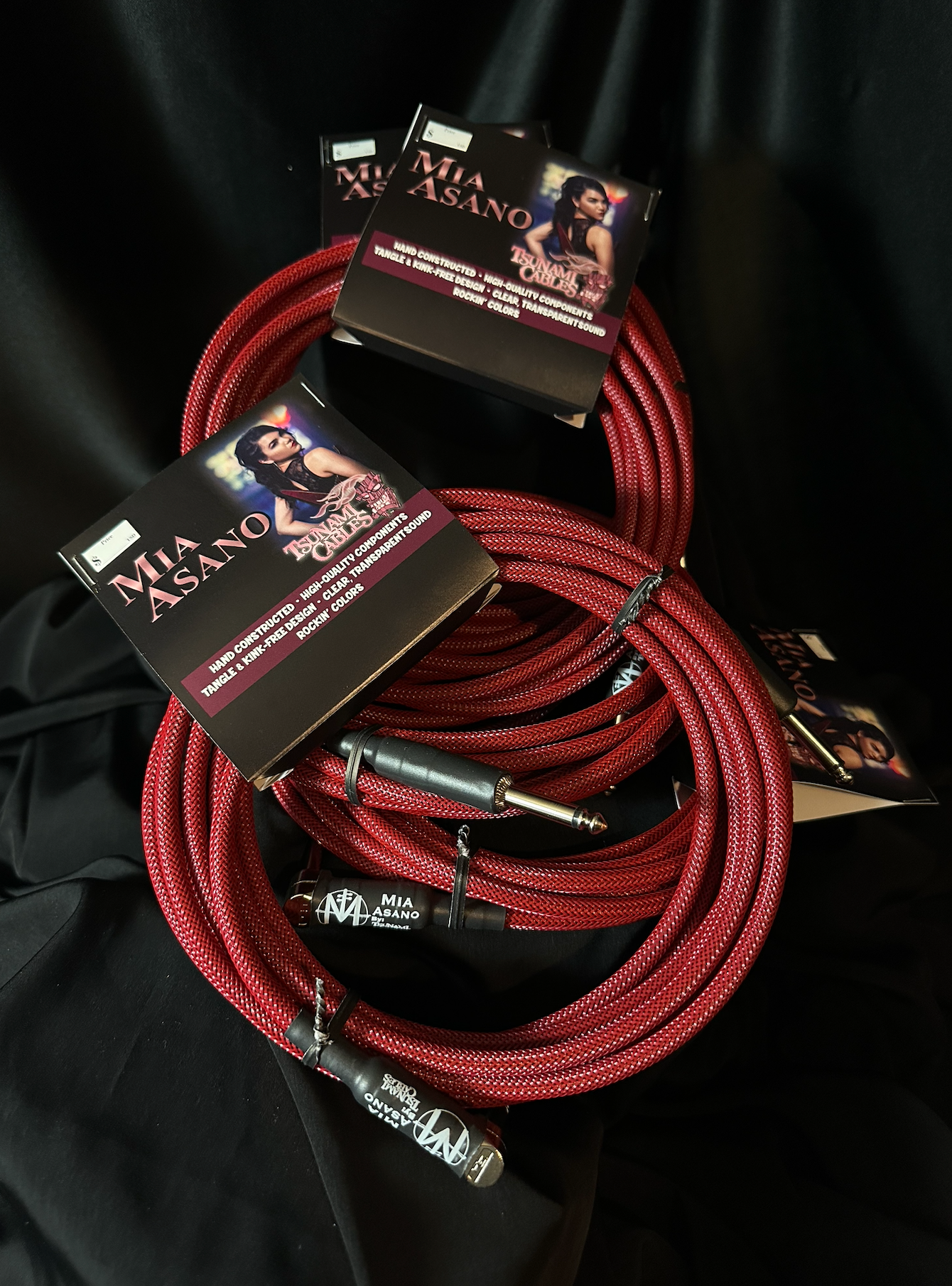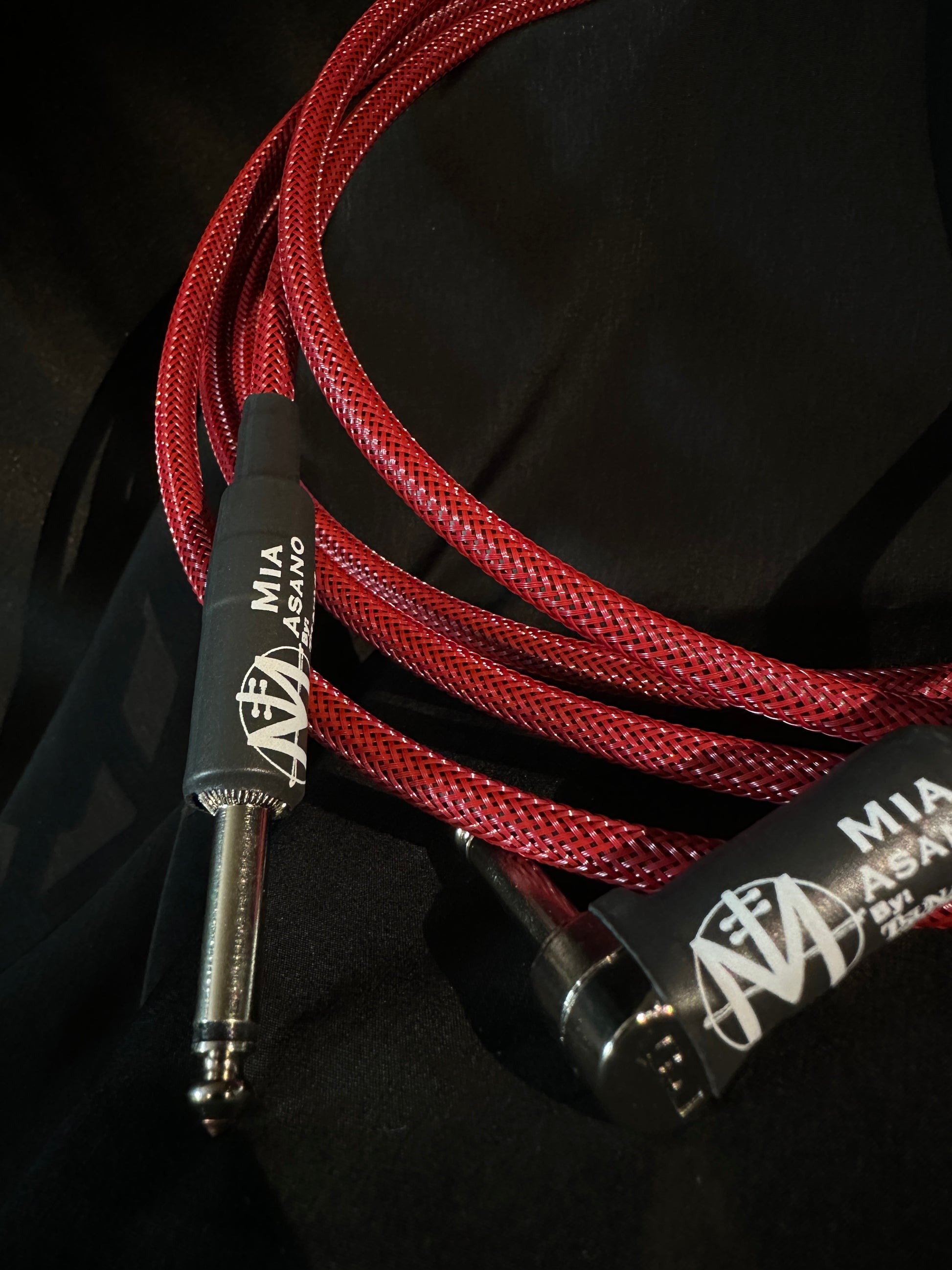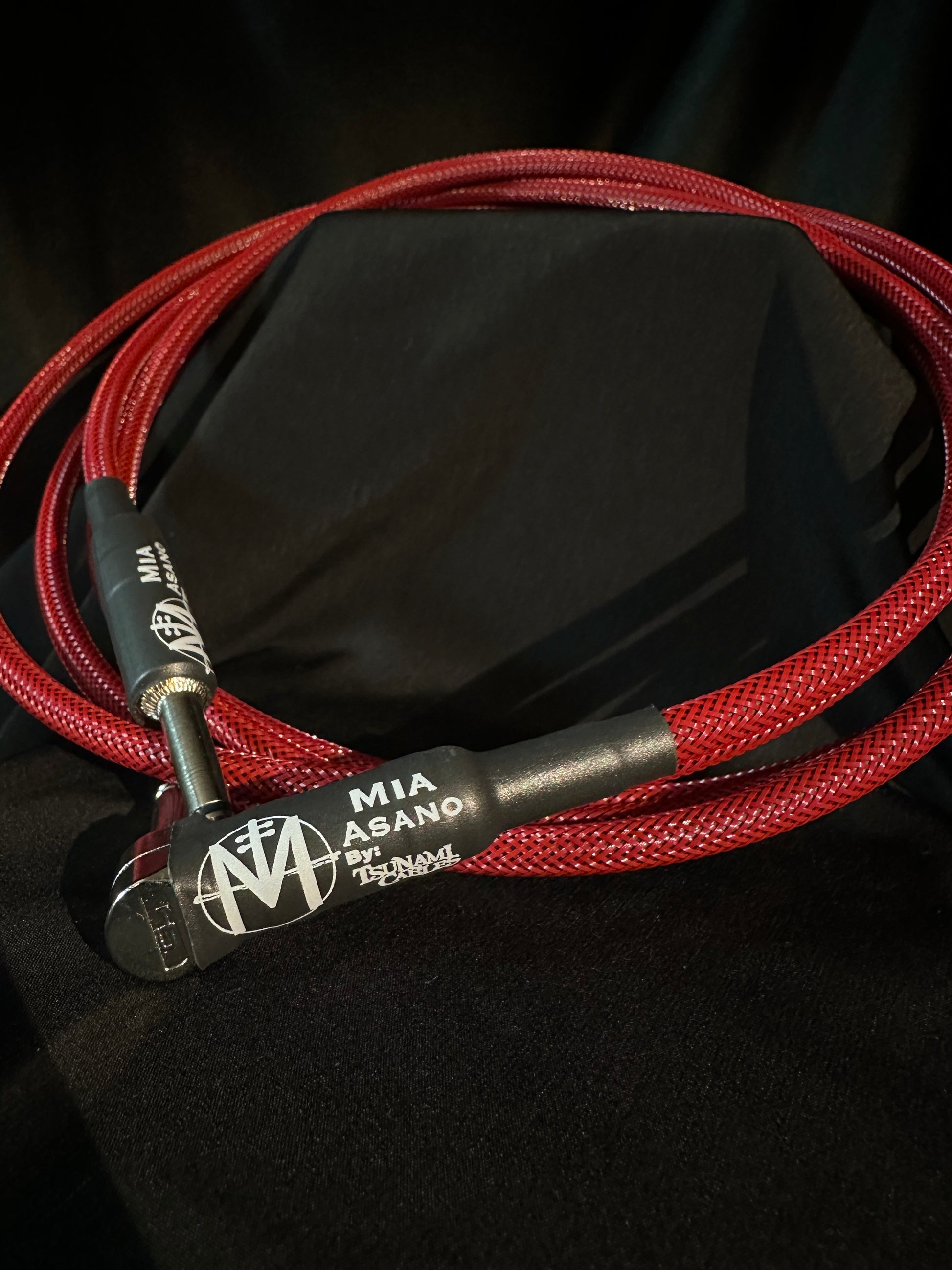 Mia Asano Signature Cable (quarter inch)
Sale price
$60.00
Regular price
Tax included.
Introducing the one of a kind Mia Asano cable, made in partnership with Tsunami Cables! This custom instrument cable comes in Mia's signature Maroon color and is available both as a quarter inch or XLR jack. These cables are on PRE-SALE, discounted $15 and will be shipped out August 1. The first 50 orders are SIGNED and come with a free Mia Asano sticker! 
Your options include, a straight to straight connection (meaning there is no 90 degree angle to any of the outputs) or you can request one or both outputs to have a 90 degree angle to it. Your length options include 10' 15' and 20'
These cables are extremely high end and are the last cable you'll ever buy, meaning Tsunami cables will repair it for you for FREE for the rest of your life if it ever breaks.