News
Mia Asano stickers are finally here!
by Mia Herlinger on Feb 26, 2023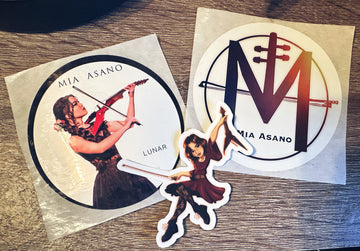 The wait is over! I've wanted to release a collection of stickers for the longest time and I finally figured out how to do it. Thank you for the love you've given to the stickers so far, I can't believe so may people have already shown support! The stickers in the collection include: the new 'Mini Asano' sticker drawn by my friend Reem, the Lunar cover art sticker, and the iconic MA Logo sticker! Now available in the merch section of my site!