News
Lunar original electric violin song by Mia Asano - out now!
by Mia Herlinger on Jan 03, 2023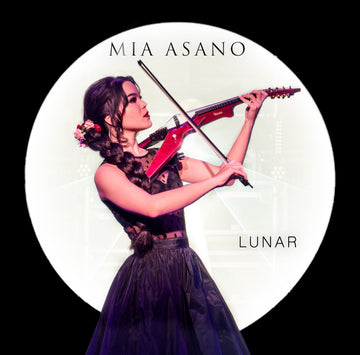 The highly anticipated debut song from viral Tiktok electric violinist Mia Asano is out now on all streaming platforms. Shortly after going viral on all social media platforms, Asano teamed up with co writer Jazz violinist Jason Anick to write the song, with production from Annie Elise and Jason Petrin. The release was accompanied by a show stopping music video filmed at Eddy Sound in Colorado Springs CO with videography by Mark Herlinger Productions, cover art by Russell Klimas. This is the first original release of Mia Asano's, and the vocal remix will be released in late January 2023.